Our History
the roots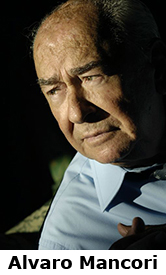 Alvaro Mancori born in Rome on 1923.He is the family head of cinematographers and filmmakers.
Alvaro, along with his brothers William, Mario and Sandro, becomes a reference point for the Italian cinema of the 60s and 70s.
He introduce his professionalism and friendship to people such as Totò, Vittorio De Sica, Alberto Sordi, Marcello Mastroianni, Pier Paolo Pasolini, covering a variety of roles, from director of photography to producer, distributor with the chain of ECI cinemas in early '80s .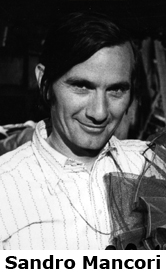 In 1961 Alvaro Mancori establish the ELIOS film studios in Rome, then managed together with Eduardo De Filippo.
In these theaters is built the first large western village in Europe. Alvaro lends free to his friend Sergio Leone to allow the filming of "A Fistful of Dollars", the first movie of the extraordinary "trilogy of the dollar" which, with Clint Eastwood, Lee Van Cleef , Gian Maria Volontè and many others, earn him a worldwide success.
Sandro and Guglielmo Mancori are appreciated directors of photography in dozens of Italian and international film productions from the 60s to 90s.
---
Jinko Communications is born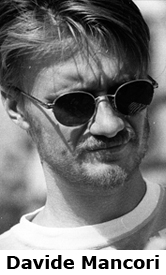 David Mancori, practically a child, he began attending the set of important films getting passionate work of his father Sandro and his uncle Alvaro. He became assistant, then a camera operator and finally cinematographer.
From the ideas of Alvaro, the professionalism of Sandro and his own experiences of the set, David, in 1999, takes the stage for the creation of the project Jinko Communications, a production company with deep connotations in all that is cinema, music, art and entertainment.